We love to travel, and every place has its pride. Every region here in the Philippines provides its best products. And when we arrived home, our family and friends sought our Pasalubong (souvenir).
Here are the 7 Best Pasalubong to Buy in Davao City.
Malagos Chocolate
It should be your first choice if you want high-quality, organic, and healthful chocolate.
The award-winning chocolates took pleasure in their "tree-to-bar" manufacture, giving their goods a distinctive appearance, high level of craftsmanship, and flavor.
Depending on your preferences, their chocolates range from amount of dark chocolate to sweetness.
It is worth trying because it is a hugely popular product in Davao that is now loved globally.
In addition to the Malagos Chocolate Museum, their online store is available for your convenience.
2. Cacao de Davao
Another company selling high-quality cacao chocolates at competitive prices is Cacao de Davao.
The finest and best source of chocolate, their products are made from 100% cacao bean extracts (no preservatives, additives, or fillers added).
The Unsweetened 100 percent Chocolate Chalets (premium tableya), which can be used to bake cakes, brownies, cupcakes, and other items, are among their best-selling products.
Their chocolates are incredibly flavorful and rich, something that can only be accomplished when it comes from the purest chocolate grades.
Now, you may visit their chocolate shop to buy premium chocolates and indulge in a cup.
3. Kuilans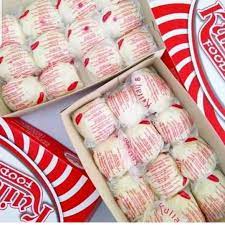 It is widely regarded as serving the best siopao (hot bun) in Davao City, which will undoubtedly satiate your appetite.
After eating Kuilan's siopao, it could be difficult for you to consume other siopao brands. Despite being relatively little, every bite would be utterly fantastic!
Despite its diminutive size, the interior is stuffed to the brim. The pork and boiled egg taste is excellent and just about perfect.
Additionally, the buns are so light and fluffy that you'll love every bite.
Davaoenos will undoubtedly direct you to Kuilan's if you inquire where to find the greatest because it has been in business in Davao City for more than a decade, despite not being particularly well-known.
4. Durian Bibingka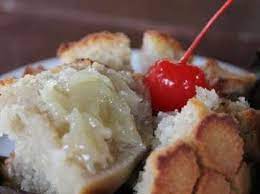 I've had a variety of steamed rice cake varieties, but this one stands out since durian was added to it.
Imagine that after attending morning mass, I followed the distinct aroma when I left the church.
After that, the churchgoers took me to this vendor. I grabbed a piece right away, and it was like eating heaven!
5. Durians San Rival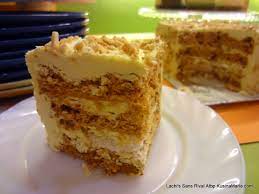 It might be challenging to navigate the city, but with the assistance of locals, I was able to find this dessert shop.
I waited for my turn to sample their specialty, even though it was crowded with customers.
With cream, pistachio crumbs, and crunchy meringue layers, that slice of sans rival was made tasty with a kick of durian.
A little strange but wonderful.
6. Mangosteen Candy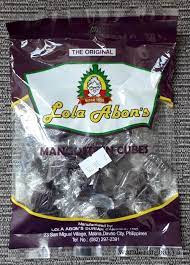 This sweet made from mangosteen is another offering from Lola Abon. I purchased a number of these packs for my family members.
They carried some fruits back home since, as I already mentioned, Davao marketplaces sell only the freshest produce.
7. Annie Pie's Cinnamon Roll
My Davao blogger companions Glenn and Ria (of Kusini Ni Maria) exceedingly recommended Annipie's Cinnamon Rolls. Their items are sold in boxes which makes them perfect as pasalubongs.