9 Attributes of a Great Architect
By: Kims Cyra Rayel M. Moring
Do you want to be an architect? Are you skeptical if this profession might not be the best suited for you? Here are the personal attributes of an architect that you must know.
Everyone has their dream. A vision to be someone that will define our life's purpose. Rey Galua is one of them.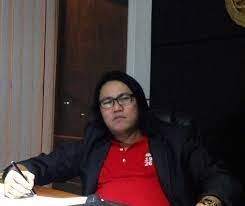 A Filipino architect, Rey Diegas Galua, founded a national design firm Galua Plus (formerly rdGalua Associates).
He established rdGalua Associates, an architectural design firm based in Cagayan de Oro, Philippines. He is one of the prolific Filipino architects of his time.
He shared some personal qualities an architect should possess to the youth who want to be great architects in the future.
In 1992, he studied architecture at Cagayan de Oro College's College of Engineering and Architecture in Cagayan de Oro, Philippines. He graduated in 1997.
In 1998, he took and passed the Professional Regulation Commission's board examination in architecture.
In 2004, Architect Galua earned his master's degree in Sustainable Development Studies with a major in Rural and Urban Planning from Mindanao State University, Iligan Institute of Technology, Philippines.
He continued his studies at Mindanao State University, Iligan Institute of Technology.
In 2011, he graduated with a doctorate in Sustainable Development Studies with a major in Rural and Urban Planning.
The best decision he made was pursuing his dream to become an architect.
There are many reasons to pursue a career as an architect.
All of the various skills he had long before he pursued a career as an architect helped him remain enthusiastic about architecture.
9 Attributes of a Great Architect You Should Know
You love working on a wide variety of projects.
There are three categories: beginning, middle, and end. You enjoy every stage and take pride as you do the project. You keep looking at the project's specific details and see the big picture regularly,
Projects could be as easy as repairing a bike, cooking a meal, creating a website, or learning a new skill.
Some people take years while others fade slowly or quickly.
However, a successful project will give you satisfaction. The downside to being obsessed with completing a task is becoming overwhelmed.
2. You have diverse preferences.
Many people care less about the things you do. So it is okay if sometimes you overthink things.
Just back up your preferences with proof. Subjectively valid or not, the most important thing is that it makes sense to you.
3. You're not good at math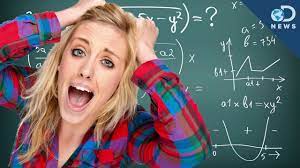 "I want to be an architect. However, I'm not good at math," many people say. Unfortunately, many architects suck in mathematics. However, those that are capable of doing so may pursue engineering careers.
4. You value people as much as you care about structures.
You enjoy learning and getting to know people, their distinctions, and their cultures. You are constantly intrigued and always asking yourself things like:
What makes people unique?
How do people live their lives?
How do location and climate affect people?
How do economics, religion, and personal views influence people's interactions with their environment?
Then you grasp the idea of how it impacts the architecture. But, again, the attractiveness of an architectural design depends on the interaction of the people.
The architect aims to help clients create a realistic environment that meets all their demands and preferences.
The desire to learn about people and their culture helps you deeply understand them.
First things first, to be an architect, you'll have to learn arithmetic.
"I have a hard time learning arithmetic, and I can't do that; that's what people who don't want to be an architect always say.
It is where people halt the process.
As we all know, math is just part of the journey to becoming an architect.
If you are terrible at arithmetic, you'll realize it's not complicated.
5. You are a generalist and a specialist
An architect is a generalist. It is the main objective of every architecture school and certification process.
They know the basic understanding of topics to manage their professional team.
6. You design everything.
The heart of the design is deciding. Designers love to determine many life's aspects. Everything goes through decision-making, whether designed or put in another way. Engaging in the decision-making process, practice your design skills.
7. You're ready to sacrifice.
It is one of the architect's personal qualities. To be an architect, you need to sacrifice.
Perhaps it's their social life, relationship, extended time in education, student debt, or physical and mental health.
Time is the greatest sacrifice. It's not a big deal. Just remember what you're getting.
Your decision to pursue architecture affects your family and friends. But, remember they will always love you, understand, and support your choices.
8. You work hard.
You possess the qualities of a hard worker who is disciplined, competitive, tenacious, and enthusiastic. You keep seeking ways to advance, and you're ready to take advantage of them. You work even on late nights of working while everyone else is sleeping. The most crucial trait an architect should have is hustling when necessary.
9. Your mentors and professors keep motivating you.
Their motivation keeps you from pursuing and continuing your careers—most people, especially architects who are more experienced than you, will be completely open about their process.
They will encourage you as they want to see you succeed. It can be your finest resource for learning how to become an architect.
Show dedication to gain access to learning, possess these personal qualities, have passion for the subject, and love your profession.
Now, you have already known all 9 of the architect's personal qualities. It's time to apply them all in your life. Remember, you need great persistence and motivation to succeed in any endeavor.