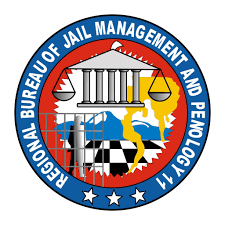 By: Kims Cyra Rayel M. Moring
The Bureau of Jail Management and Penology (BJMP) Region XI named the 79 successful Jail Officer 1 applicants who passed the selection process for JO1 CY 2022 yesterday, June 29, 2022.
BJMP Region XI's announced through their official Facebook page. Earlier today, at 9 am, the applicants went to the BJMP Regional Office XI and brought the necessary documents.
Jay Cris Domolong Diaz, 24, one of the applicants, shared his experience in facing the challenges along the way:
"Ang cost sa pag process kay sa Maynila bya akong trabaho. Then, kailangan nako mo spend ug 10k para lang sa ticket back and forth na na, round trip. Wala pay apil ang allowance nako pag abot sa Davao ug ang gastuhunon nako sa pag process sa mga documents", he said in an interview.
[The processing cost since I worked in Manila. Then, I needed to spend ten thousand pesos for the ticket fare back and forth, round trip, not including my allowance in Davao and the cost of processing the documents].
"Nag pray lang ko para ma overcome nako ang mga challenges" [I prayed to overcome the challenges], he added.
Diaz is a board passer who graduated with a BS in Education Major in Social Studies. He also worked as a freelancer. Then, an opportunity came, and he applied to the Bureau and processed the necessary documents.
He also gave his advice to aspiring applicants who want to be part of the Bureau:
"Never stop dreaming. Kung naay ipa comply, i-comply jud. Sila jud mismo ang mag adjust, dili ang bureau ang mag adjust. Compliance lang. And, kung unsa tung ipahimo, himoon jud. Swallow your pride, magpakumbaba, and respeto sa kauban applicants ug sa mga seniors".
[Never stop dreaming. If there are requirements, you should comply. (The applicants) should adjust, not the Bureau. Compliance only. And, if there is a task, you must do it. Swallow your pride, be humble, and respect your fellow applicants and seniors.]
The applicants will take an oath at the BJMP Regional Office XI, BJMP Compound, Ma-a, Davao City, tomorrow, July 1, 2022.