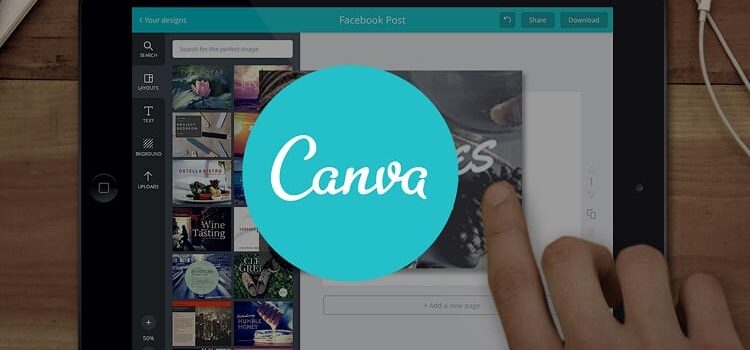 By: Kims Cyra Rayel M. Moring
People are visual learners, and each one has its learning style, but a picture speaks a thousand words. And that's why you should try learning Canva.
It is a free graphic design tool that makes it easy to create great images, creating invitations, posters, business cards, Instagram and Facebook posts, and more.
It quickly adds text, graphics, tables, charts, emojis, and more straight into your design. 
Customizing thousands of templates is easy just by dragging and dropping. In addition, Canva's vast array of features allows you to edit photos without extensive photo editing knowledge or experience.
Canva is more interesting because it allows visual learning to a new level. You can become a design thinker, meaning you can become skilled at imagining and creating solutions to problems rather than identifying existing ones.
RaketPro, a Digital Marketing Academy, will help you enhance your knowledge and skills while using Canva.
You will have the opportunity to envision, create, share, and revise. All we need are the right tools and people for the job.
5 Benefits of Canva
Choose your desired size of social media images
Start your graphics with designer type templates
Select size and shape
Save pictures to edit or download later.
Create similar photos from a templates
How to use Canva for free
You may start using Canva without paying it immediately. That's okay. You can learn how to use it for free. There is a lot of sample feature that you can try.
With a free Canva plan, you can:
Use their stock photos, fonts, and free elements
Import images you can use and add them to designs
Make custom dimension graphics
Export in different file types, like PDF and JPEG
You can share a view or edit access with your team
How to use Canva step by step
Let's start with something simple. How about making a quote?
Step 1: Select Size and Shape
Go to Canva.com. If you're trying, you will need to set up an account first.
Click the create a design button located in the top corner.
You can choose from 'custom dimensions' or pre-selected sizes. It makes it easy to start your design by including templates for the optimal sizes.
Step 2: Decide your Background
You can choose whether you want a plain color or pattern for your background. In addition, there are many abstract images and even photos to select.
Also, try to select a photo and add this to the background. It can be the photos you upload.
For example, you can use textures like a gradient.
Step 3: Add Your Text
Go to 'text' on the left-hand menu. There are options to choose from a simple text box or some font combinations and effects.
Decide on your font combination idea to start—type in the quote you want to use.
Please select the one you want and then use the round dots in each corner to make it bigger.
Step 4: Include your URL or Name
Select a text box and drag it to the bottom to add your URL or blog name to the graphic
You can change the size and match up the fonts with those used. Select the font menu along the top.
Step 5: Step 5: Finish and Save
Give your quote a name to quickly find the file on your computer.
Don't forget to download it. Select your favorite format.
Your quote is ready to use!
Enhance your Canva Skills through RaketPro
RaketPro provides short courses and comprehensive coaching on digital marketing, including social media marketing, SEO, content marketing, paid search (PPC), virtual assistant, and many more.
One best thing that you can learn here is creating graphics through Canva.
So what are you waiting for?
Enroll now and be their next student.
Thus, start creating your graphic designs with Canva and improve your skills and knowledge by enrolling through RaketPro.
Turn your Instagram or Facebook posts into something fancy. Create school projects, posters, holiday cards, presentations, and more.
Explore Canva for free, or you can upgrade into Canva Pro if you want.
So, start making your fantastic design and show your creativity with Canva.