The Famous Food Bilao in Davao City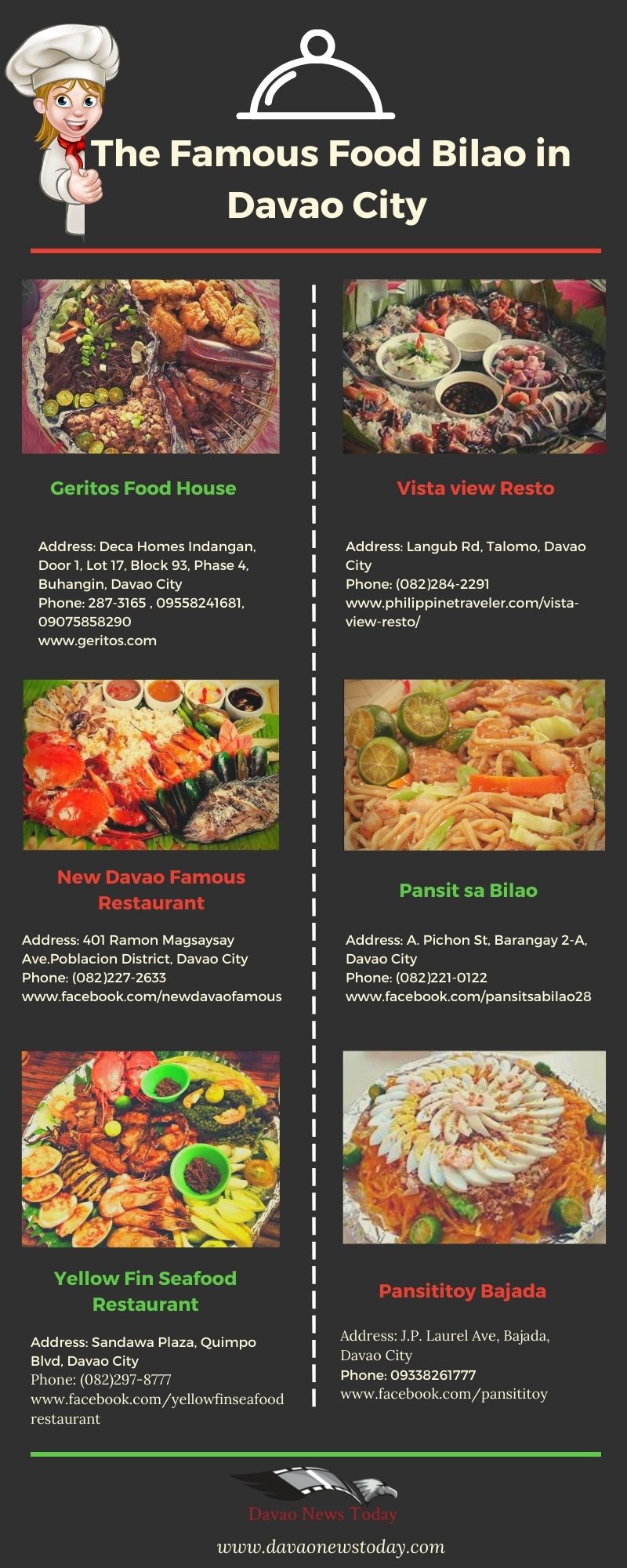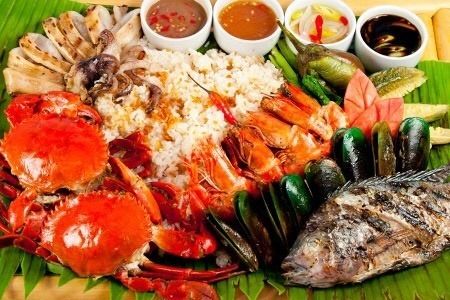 A bilao has traditionally been used as a rice winnower, but is now also frequently used for holding food and even for serving food, giving a stylistic "native" accent to presentation.
Rice can either be plain or garlic rice or mixed with small salted dried fish. Toppings would be grilled pork chops, barbecued chicken, deep-fried tilapia and grilled squid. A cup of soy sauce with kalamansi (native lemon) and chopped onions would serve as the sawsawan (dip) for the meat. A Kinilaw or fresh fish salad serves as appetizer. A vegetable salad of diced singkamas (turnip, jicama, water chestnut), okra (lady finger) and cucumber topped with alamang (anchovies) completes the bilao.

These are The Famous Bilao in Davao City:
Davao is known for really good restaurants that serve grilled seafood that's why it's difficult to choose just one unless it offers something unique.
Geritos Food House
Address: Deca Homes Indangan, Door 1, Lot 17, Block 93, Phase 4, Buhangin, Davao City
Phone: 287-3165 , 09558241681, 09075858290
www.geritos.com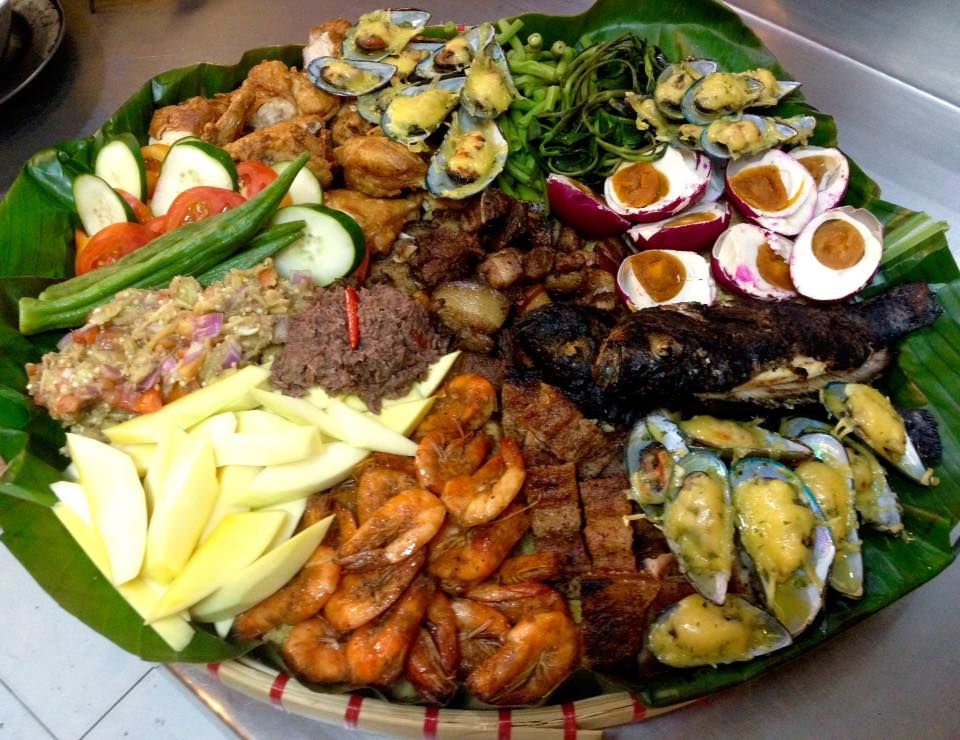 Vista view Resto
Address: Langub Rd, Talomo, Davao City
Phone:(082)284-2291
www.philippinetraveler.com/vista-view-resto/
New Davao Famous Restaurant
Address:401 Ramon Magsaysay Ave.Poblacion District, Davao City
Phone:(082)227-2633
www.facebook.com/newdavaofamous
Pansit sa Bilao
Address:A. Pichon St, Barangay 2-A, Davao City
Phone:(082)221-0122
www.facebook.com/pansitsabilao28
Yellow Fin Seafood Restaurant
Address:Sandawa Plaza, Quimpo Blvd, Davao City
Phone:(082)297-8777
www.facebook.com/yellowfinseafoodrestaurant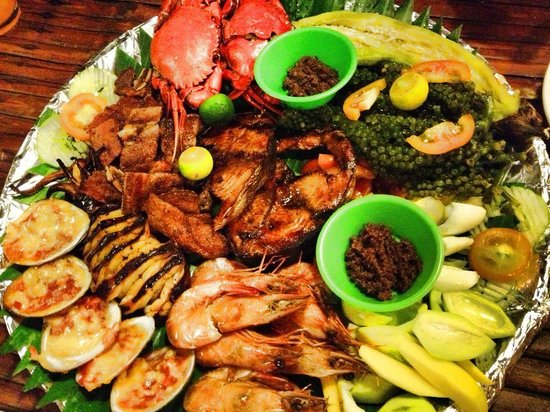 Quishira Seafoods Bilao
Address:40 Artiaga St, Poblacion District, Davao City
Phone:09674490798
www.facebook.com/quishiraseafoodsbilao
Probinsya Restaurant
Address:J.P. Laurel Ave, Bajada, Davao City
Phone:(082)2251455
www.facebook.com/probinsyarestaurantDAVAO
Pansititoy Bajada
Address: J.P. Laurel Avw, Bajada, Davao City
Phone:09338261777
www.facebook.com/pansititoy
Penong's
Address:Sta.ana Ave, Poblecion District, Davao City
Phone:(082)221-9280
www.facebook.com/ilovepenongs
Our artifact is a winnowing tray, bilao in Tagalog, from the Abra Province in the northern region of Luzon, in the Philippines. It is a woven fan-shaped basket used for drying grains of rice and sifting them, particularly performed by women.
You might also like: