Food Delivery Services in Davao City
DELIVERY an act that shows a transferor's intent to make a transfer of property (as a gift) especially : the transfer of possession or exclusive control of property to another.
Lists of Food Delivery Services
Food Panda Delivery Service
Foodpanda the on demand online food delivery service platform in South East Asia will expand its services in Davao City starting May 2018. Launched in 2014 in the Philippines, this widely-utilized food delivery service has over 400,000 active users in the country. With foodpanda, everyone has access to having your favourite food delivered right into your doorstep via the app.

Grabfood Delivery
GrabFood is a food delivery service that connects local food businesses to people. When you place an order with GrabFood, we receive it and assign a GrabFood delivery partner to pick up the order from the restaurant to bring it to you.More food options now within reach with GrabFood Long Distance!Your food cravings – near or far – can now be satisfied with GrabFood Long Distance!

Yalla Delivery Service
Yalla is a concierge and delivery service provider that exclusively uses environment-friendly vehicles to pick up and deliver to and from any point in Davao. Soon, this service will be scaled nationwide. We also perform day-to-day errands like utility bills payments, medicine purchases and other menial task clients need to check off their to-do list. We work with partners from different niches, from restaurants to online businesses to help them with their logistics needs.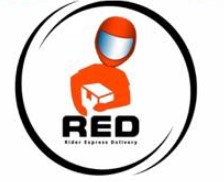 Rider Express Delivery
Rider Express Delivery is Trusted and Reliable Courier Service in Davao City a service that offers the following: Pick up,Deliver, Grocery,Palengke,COD,Carry bulky items (4 wheels ).

Masugo Delivery
Masugo Delivery We are an on demand food delivery service in Davao City. We cater food orders that will be delivered to customers doorstep anywhere in the city! Pick-up & Delivery Service

CinderellaBelle Delivery
CinderellaBelle a Fast and Easy Delivery we pick and deliver, Take out Pizza, Buy Flower, Buy Medicine, Pick-Up Laundry, Do Grocery, Food Delivery Services.
Errands Davao
Errands would like to notify its customers that we proactively conduct precautionary measures to avoid the spread of any deadly viruses around the community.We ensure proper handling and the implementation of safety and hygienic practices not only with our own personnel,but also in offices and to places where we operate.
Davao Delivhurry Services
Davao Delivhurry We pick & We deliver,We do your errands for your convenience " Fastpas na! Barato pa!" High recommended Super accommodating and Reliable.
Davao Delivery brings you a more convenient and safe shopping alternative from the comfort of your own home. We aim to provide all Davaoeños quality products from high-demand retails stores for a positive consumer experience.
If you know of any more Davao food delivery services, feel free to tell us about it, so that we can update this list.