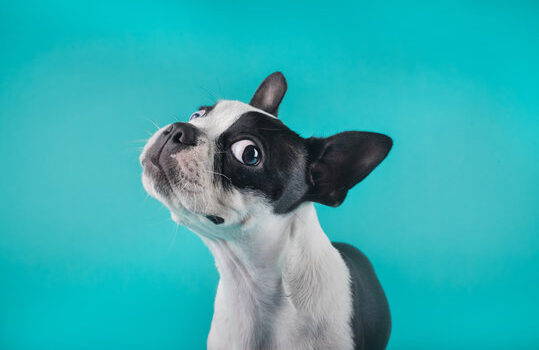 What it's like to be a Fur Mom of A Boston Terrier?
Just like any mother in the world, being a fur mom comes with significant responsibilities and a whole bunch of patience. It also requires time management since your fur babies tend to be a bit clingy and demand a lot of attention. Being crushed with work is not an excuse to neglect your pet's needs. You need to set aside a few hours of your day to give them food, water, playtime, cuddles, and much more.
Are You Ready To Be One Of The Most Cuddly Fur Mommies?
First time? Before deciding to own a dog, specifically a Boston Terrier, educate yourself first and, of course, be passionate and responsible, just like having your child. More importantly, please do not treat it as a chore!
What Are The Perks of Having A Boston Terrier?
Boston Terriers are small and lively, affectionate in nature, making them a great companion for older people and apartment dwellers. They love human interaction and love to be doted on.
They are known to be "The Dog with Boundless Energy," these dogs are hilariously silly a pet with too much entertainment with their silly antics. Fur moms and fur parents with goofy characters will make a great match with the Boston Terriers.
Some people here in the Philippines find small-snouted dogs not quite appealing. Like Pugs, French bullies, and Boston Terriers, they call them old-looking dogs and "batig-nawong." Naturally, these dogs have a lot of loose and fluffy skin that I found adorable. I think calling these dogs ugly is the stupidest thing in paw life. The googly eyes and almost smiling face are to die for.

Things You Need To Prepare Before Owning A Boston Terrier
Boston Terriers are small and lively, affectionate in nature, making t
Are you ready to raise a new fuzzy friend? An irresistible companion that wakes you up every morning and welcomes you home after work? If yes, welcome to the PAW-some life!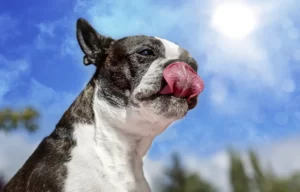 Are they aggressive?
---
Although Boston Terriers are bred to be fighting dogs, selective breeding transformed the bulky and murky dog over time into sweet, small, and attractive companion dogs.
These dogs are non-aggressive, friendly, and easy-going fur babies. They are very loyal and friendly with other dogs and even cats!
Do they bark a lot?
---
Looks can be deceiving, but Boston Terriers rarely bark a lot. Many fur parents usually call these dogs "unusually quiet dogs."
They have a low barking sound rather than a sharp one. It doesn't mean that they don't bark at all; well it all depends on the individual dog.
Do they require a lot of attention?
---
Yes, they love cuddles with their owners so much. They can cuddle all they long, sit on your lap, and act all cutesy, especially when they try to persuade you for a dog treat.
All pets do require a lot of attention. It is like having a kid you need to attend to. If you are a person who's 24/7 busy, then try to think twice before getting a pet
Can they tag along with vigorous walks and runs?
---
Boston Terriers are small dogs, maybe not the best choice to tag them for a marathon run.
When their body is in good condition, they can walk for about 30-60 minutes.
Do they get sick a lot?
---
This dog breed is known to have more health difficulties than any small to medium-sized dog.
They are prone to a lot of eye problems like cataracts and cherry eyes, heart issues, and deafness.
But, with great care and regular veterinary visits, health issues can be avoided.
Are they crazy?
---
Boston Terriers are hyperactive. They are weird, I guess but definitely not crazy.
They just tend to do a lot of weird kinds of stuff.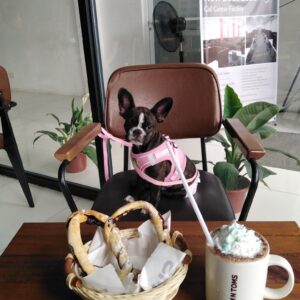 Signs Your Pet Dog Loves You
So how do I know that my dog loves me?
I am a fur mom and an all-time fur "Yaya" of one Boston Terrier. I think she is the most amazing being the world has made and she loves me as much as I love her.
One of the most notable signs that Yanna manifests is pulling her big, wide toothy grin when I get home. She will then jump at me, feeling excited, and lick every part of my face she can reach. After the excitement, she'll immediately check up on me to see if I have any possible souvenirs or a treat for her. If she sees nothing, she'll instantly turn her back as if nothing happened. Yeah, she's a cheeky fury snob! But, that's her trait that I love. Acting all cute and lovely then will turn into a sassy girl if she does not get what she wants.
Another sign that she shows affection is when she sleeps in my bedroom and leans against me. This means that she feels safe, secure, and comfortable when she's with me. Some fur moms think that when you let your dog sleep next to you, it's a total sign of loyalty, and they never want to separate from you.
So how do I spend my time with Yanna?
Most of the time, we spend each other's company at home. After I woke up every morning, I took the time to play and cuddle with her. I walk her around the neighborhood in the afternoon for about an hour, and we have our little moments. I get to bring her on dates too! We spent our dates mostly in coffee shops or malls. She loves car rides and going out to see and meet other fur-mates. She is also like a child who likes to play a lot and try good things too. She is just so adorable, and I can't imagine myself without Yanna.
Want to be Featured on Davao News Today?
Don't hesitate to contact us!