Social Amelioration Program (SAP) nga 6K gipang release na!
DSWD XI readies initial release of the emergency subsidy worth P6,000.00 under the Social Amelioration Program (SAP) of the government to some 177 beneficiaries of Barangays Central and Dadong in the municipality of Tarragona, Davao Oriental.
Together with the provincial and municipal action teams of the department are some representatives from the local government units (municipal and barangay), municipal social welfare and development office, members of the Armed Forces of the Philippines, and Philippine National Police.
Social Amelioration Program (SAP) nga 6K gipang release na!
The Provincial Task Force on Emerging Infectious Disease and the Provincial Disaster Risk Reduction and Management Office have provided our team with face masks and face shields for the conduct of the activity.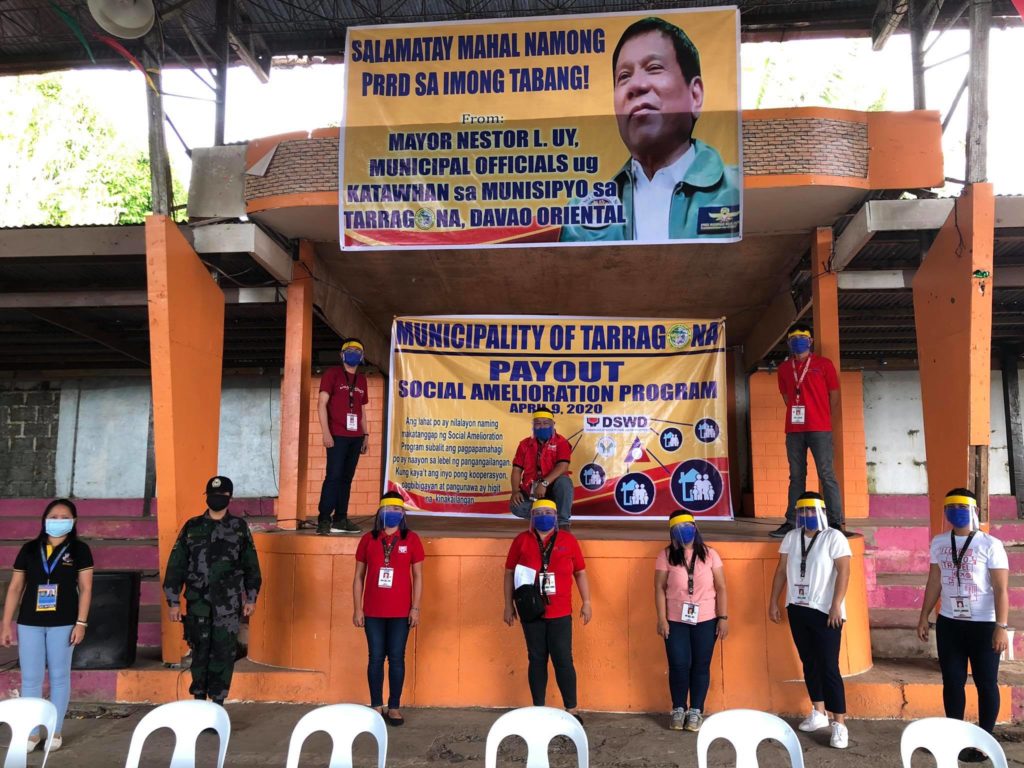 The field office ensures that preventive measures have been established and social distancing is observed during the release of the cash assistance following the protocols set by the regional task force and the local government unit.
The Department has identified various distribution scheme of assistance including direct cash payouts which may either be through door-to-door or per beneficiary in specified distribution.
#DSWDMayMalasakit
Department of Social Welfare and Development