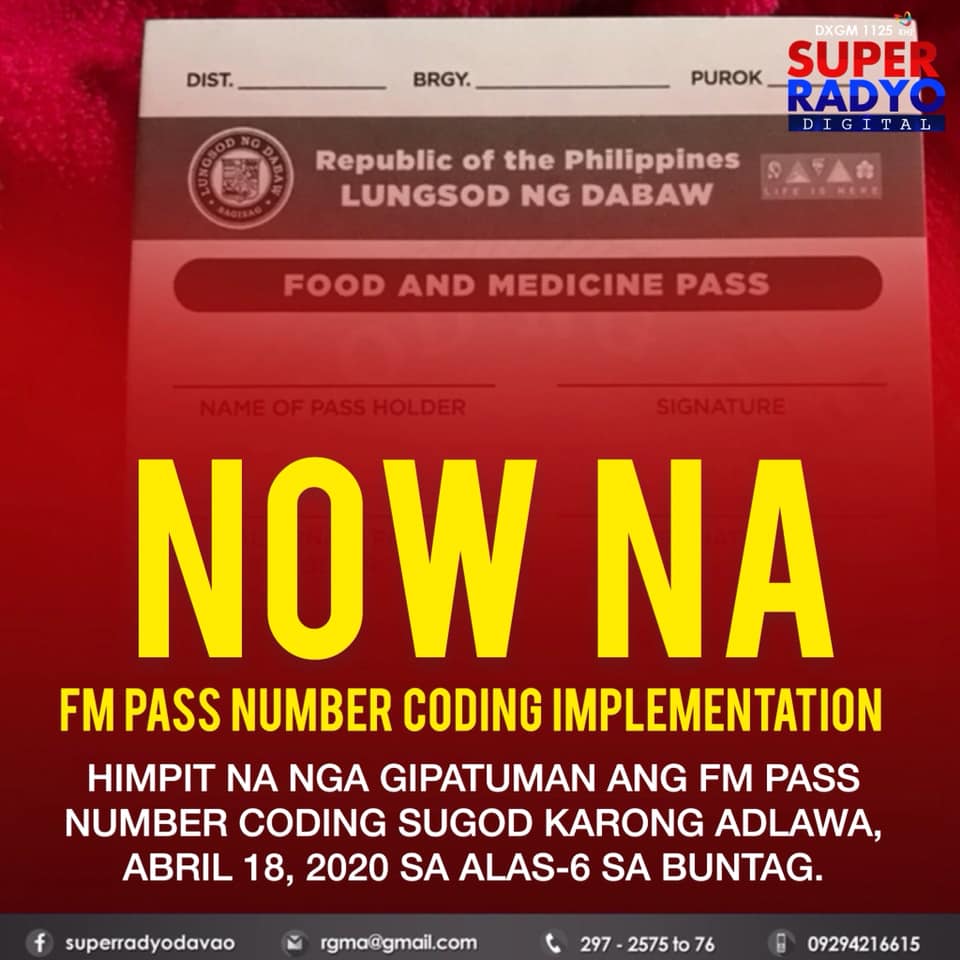 BREAKING: The number coding in Food and Medicine Pass (FM Pass) is so hard here in Davao City, we will go to April 18, 2020, Saturday.
To the Super Radio Davao Kirby John Kirby John Kraft, chief at Davao City Police Office (DCPO), based on the FIRST NUMBER on FM Pass Control Number is the number.
Numbers starting at 0, 2, 4, 6, 8 are allowed to go out every Tuesday, Thursday and Saturday.
As the number starts at 1, 3, 5, 7, 9 will be allowed to come out every Monday, Wednesday and Friday.
The day of Domingo, there is no FM Pass that can be used, this is the time to disinfect the markets and others for the house.
Riddle only those who are exempted are the ones who are going to go to work and others who are still with the guidelines for using FM Pass.
Join the official, the one who does not want to go to the denim mandate will be the one who will be the one who is the one who is the one who is the one who is the one act.
via | Rodel Natad, RGMA News Super Radio Davao Reporter.
Source: SuperRadyoDavao