TOP 10 BEST OF DAVAO CITY SIZZLING SISIG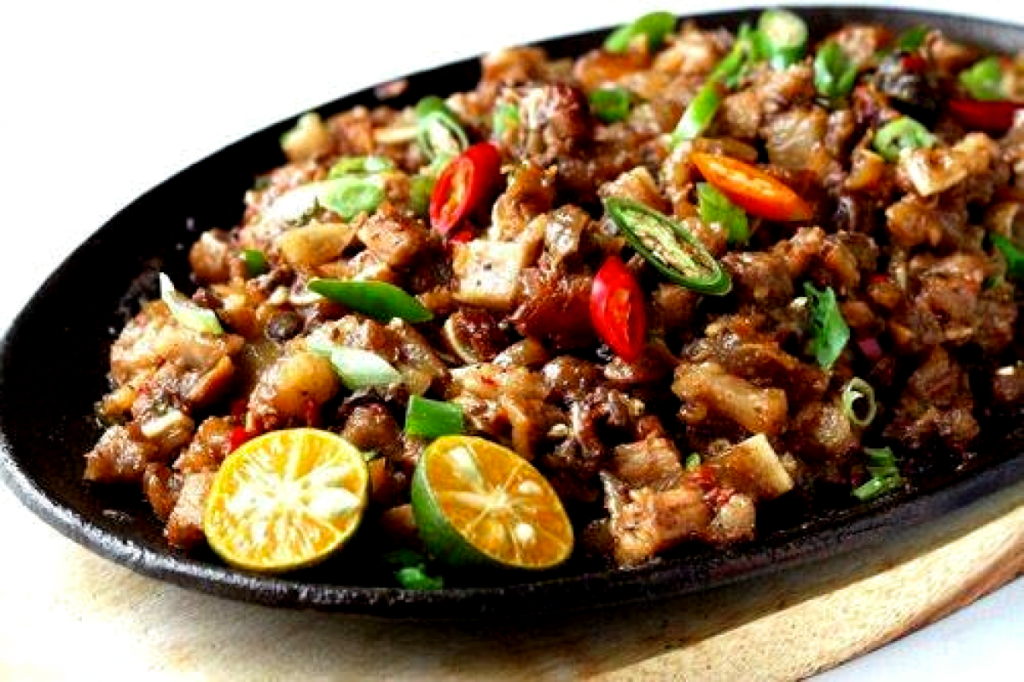 Sisig is a Filipino dish made from parts of pig head and chicken liver, usually seasoned with calamansi, onions and chili peppers. It originates from the region of Pampanga in the island of Luzon. Sisig is a staple of Kapampangan cuisine.
These are The Top 10 Best of Davao City Sizzling Sisig.
If you're looking for the perfect beer match, this pork sisig is it. With a delicious medley of velvety soft pork bits, onions, and chili peppers tossed in tangy and savory dressing, it's spicy, tasty, and sure to be a party hit!
Sisig Factory
Adddress: 9 D. Ponce Street Davao City
Call: 09065601213
sisigfactoryonline@gmail.com
Pidoks Restaurant
Address: J.Camus St. corner Illustre St. Davao city
Call: 09355744845
www.pidoks.com
Kuya Rolly's Special Sizzling Sisig
Address: Lupo Diaz st, Obrero Davao City
Call: 09079157048
rosemeenbutron02@gmail.com
Geritos Food House
Address: Door 1,lot 17, Block 93,Phase 4, Deca Indangan, Davao City
Call: 392-3692/09558241681
www.geritos.com
Lito's Grill
Address: Tulip drive corner 4th B Street Phase 1 Ecoland Davao City
Call: 298-6778 / 0942-8254867
www.instagram.com/litosgrill
Dencio's Kamayan
Address: 3rd Floor. Sm Lanang Premier Davao City
Call: 0965-926-8019 / 233-0647
www.dencioskamayan.com
Jack's Ridge
Address: Shrine Hills, Matina, Davao City
Call:297-8830
jacksridgedavao.com
Kuya J Restaurant
Address: J.P Laurel Avenue Ground Floor SM Lanang Premier Davao City
http://kuyaj.ph
Romeo's Sisigan sa Dakbayan
Address: Cervantes St. Obrero, Davao City
Call: 333-4501
www.facebook.com/Romeosisigan/
Racks Garden Bar ang Grill
Address: Bricklane Square Compound Palma Gil St.Corner Obrero J.P Laurel Avenue Davao City
Call: 09556-058-7858/225-1144
@RacksGardenBarGrill
How to make sisig
To make this appetizer, the pork is first boiled until tender and then grilled on a hot grill or quickly blanched in hot oil until lightly crisp. The meat is then finely chopped and tossed together with diced onions, chili peppers, calamansi juice, and seasonings.
Some recipes add mayonnaise to the pork mixture for a touch of creaminess, but it's not traditional in Kapampangan version. I usually skip it as sisig with mayo tends to spoil faster and do not reheat well.
Chicken liver is also a classic ingredient in this spicy appetizer. The organ meat is usually grilled and chopped finely before mixing with the pork, but my aunt who happens to make the meanest sisig on the planet taught me a secret that's easier and tastier-liver spread!
The process does take a bit of work, especially if preparing a huge batch for a large crowd. I suggest doing parts of it ahead of time like boiling the pork to tenderness the night before and then grilling and chopping on the day of the event.
The sisig recipe below is more of a method and a baseline you can easily customize to suit personal tastes. Want more or less heat? Love the citrusy flavors of calamansi? Prefer the texture of cartilaginous pork ears over the fatty pork snout? Feel free to adjust ingredient amounts to your liking.
Ingredients:
2 pounds pig face (snouts, ears, and jowls)
▢1 cup vinegar
▢¼ cup soy sauce
▢1 head garlic, peeled and crushed
▢1 teaspoon whole peppercorns
▢2 bay leaves
▢1 tablespoon salt
▢water
▢1 large onion, peeled and diced
▢6 Thai chili peppers, stemmed and minced
▢½ cup calamansi juice
▢1 tablespoon Liquid seasoning (I used Maggi)
▢½ cup liver spread
▢pepper to taste
How to serve
As its name implies, sisig is usually served on sizzling metal plates to help retain heat. Just preheat the plates in the oven or on the stovetop a few minutes before serving. You can buy these special plates at most houseware stores or online for convenient delivery.
For an authentic sisig experience, you can also top with a sunny side up eggs before serving by cracking a raw egg over the mixture while it's still sizzling hot. It's also a good idea to set up additional cut calamansi so partakers can easily adjust the taste according to preference.
To store leftovers, transfer in a container with a tight-fitting lid and keep in the refrigerator for up to 3 days or in the freezer for up to 2 months.
To reheat, thaw in the refrigerator overnight if frozen. Place in a single layer on a wide pan and gently cook, turning as needed, to an internal temperature of 165 F. Alternatively, warm up in the microwave in 2 to 3-minute intervals until heated through.
You may also visit: