Top 8 tourists spots in Samal Island
Have you been searching for a place that can allow you to relax, unwind, or dip your toes into the cool water? Well, we've got your back. Welcome to Samal Island. This article will give you the top 8 places you most definitely should go to if you're looking to go Samal island hopping.
#1 Hagimit Falls
To start our list, let's take a big dive into Hagimit Falls. This place is just one of the best when it comes to cooling off, especially during the summertime. Hagimit Falls is capable of giving you that relaxing time with nature. The area is one big hidden gem you shouldn't miss.
#2 Monfort Bat Cave
Are you looking for a place focused more on sightseeing? Well, then take a look at Monfort Bat cave. The area is home to a colony of Rousette Fruit Bats. While you cannot enter the site as not to disturb these animals, it's still a pretty cool place to visit when you're interested in looking at animals you don't see every day.
#3 Pearl Farm Beach Resort
Aside from sightseeing and diving, Samal Island can also offer you a luxurious resort. Pearl Farm Beach Resort is the perfect spot to stay in for the entirety of your duration in Samal. They have the whole package. From its beautiful rooms down to the stunning views, this is one place you'd never want to leave.
#4 Isla Reta Beach Resort
Another hidden gem located in Samal Island would be Isla Reta Beach Resort. If you're looking to tour the beautiful blue sea, then this is the place to be. It's the epitome of relaxation. Stay in bed or tour the area; whatever it is, Isla Reta Beach Resort can give it to you. It's the absolute perfect place for your weekend getaway.
#5 Giant Clam Sanctuary
Another place located in Samal that could fulfill all your aquarium dreams would be the Giant Clam Sanctuary. The area is one of the best when it comes to sea life. Their corals are healthy, and the fishes are happy. It's one fantastic place where you can explore the animals under the sea and snorkel to your heart's content.
#6 Vanishing Island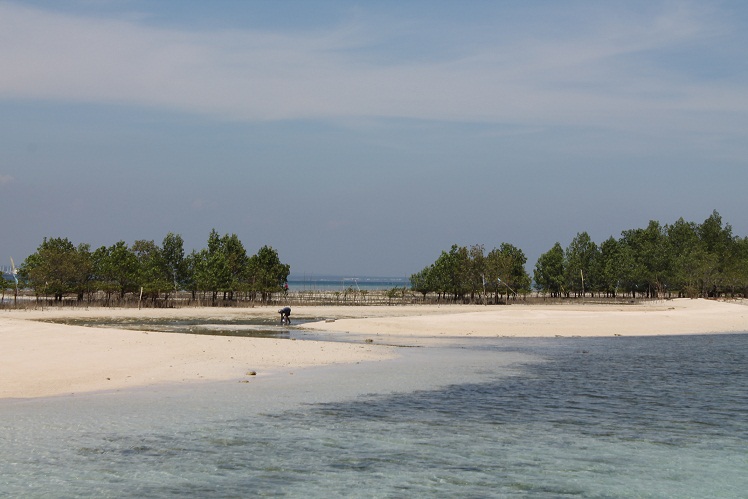 Is a peaceful place what you're looking for? A location where you can take a deep breath and feel the sweet caress of mother nature around you? Well, the Vanishing Island checks all of those boxes. They have some beautiful white sands that you'd love to put your toes in. This place is far from city life, so it's perfect if you plan to take a break to recharge.
#7 Sabang Cliff Diving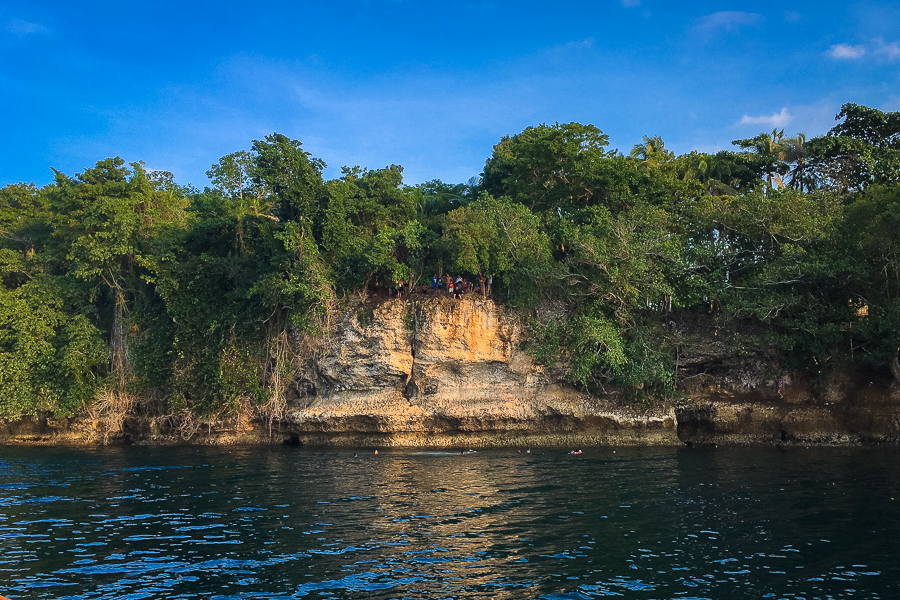 Do you want to go somewhere adventurous? Somewhere that can make you feel exhilarated? If so, then you should try going to Sabang Cliff Diving. The place has three levels, each getting farther and farther from the ground. To those of you who love a challenge or want to try something new and fun, then you shouldn't miss this.
#8 Canibad Beach
Another place perfect for relaxation would be Canibad Beach. If you're into meditating or just enjoying what mother nature has to offer, then Canibad Beach is it. Oh, and a bonus? You can stay in this place for as low as PHP 200. It's a comfy and affordable place that allows you to connect with the world.
Summary
Any place in Samal is an adventure. It's all about choosing the adventure you want to partake in. With that said, we do hope you have found our article insightful, and we wish to see you next time!